Instagram Hashtag Analytics
Identify Which Hashtags are Driving Traffic to Your Page
Reaching the Top Post section is key to getting more traffic, engagement and followers from hashtags.
But how will you know you're doing good or what to improve?
With insights on which ones worked and which ones didn't, so you can easily ditch the losers and keep the winners. Fine-tune your hashtag strategy to rank on more and more hashtags thanks to our hashtag analytics.
Essential Features for Hashtag PRO's

See which hashtags are ranking and which ones aren't
Easily track & improve your average ranking positions
Determine the optimal hashtag sizes for your account
No need to connect your account = no risk to your account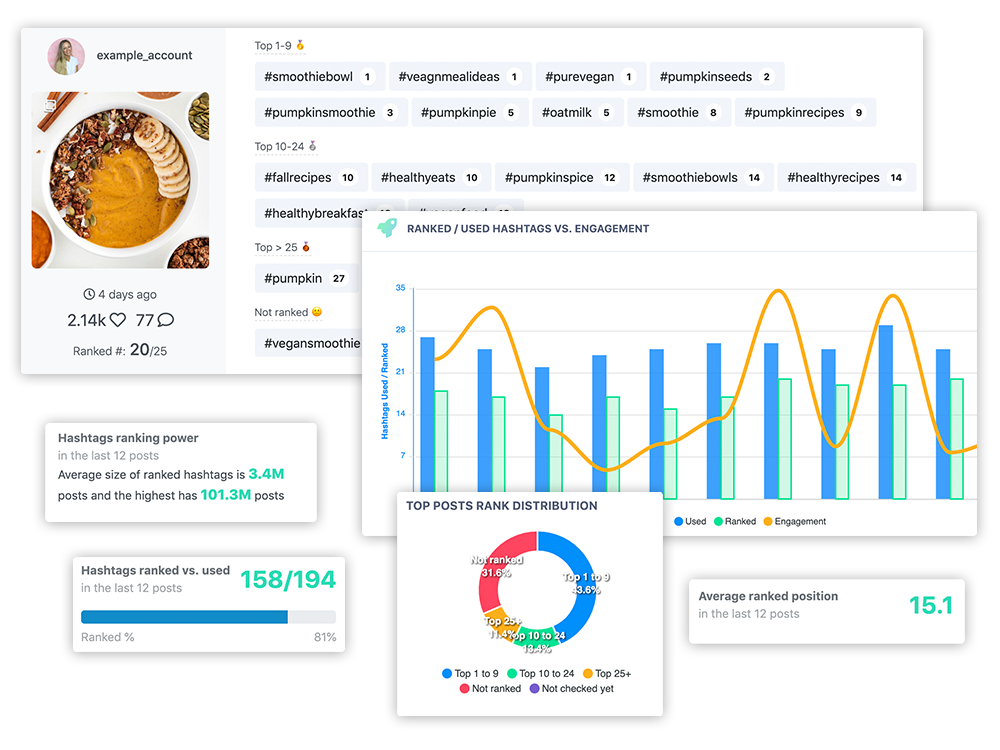 Choose Your Plan
Cancel anytime. No abusive contracts. Pay month to month.
Can I cancel anytime?
Yes, of course. We will bill you monthly and you can cancel anytime before the due date.
Is my account at risk?
Absolutely not. Unlike other third-party apps, we do not require your login details for our tool to work so your account is safe.
What if I have more questions?
Please contact us and we'll be happy to help you with any questions you may have.
Please share MetaHashtags with your friends!
Wanna stay in touch?
We'll email you only important updates.