The #1 Instagram Hashtags Tool
The tools you need to find quality hashtags, keep them organized and boost your posts reach for maximum growth.
Trusted by thousands of creators, brands and agencies

Our hashtag generator finds targeted Instagram hashtags you won't find anywhere else, with useful metrics and previews to help you find hashtags you can rank.
Generate hundreds of related instagram hashtags
Copy the most used hashtags of any competitor account
Filter hashtags by size, posts per hour, likes and more
Easily copy and paste your hashtags or export to CSV
Works for any language and every niche, even emojis 😉.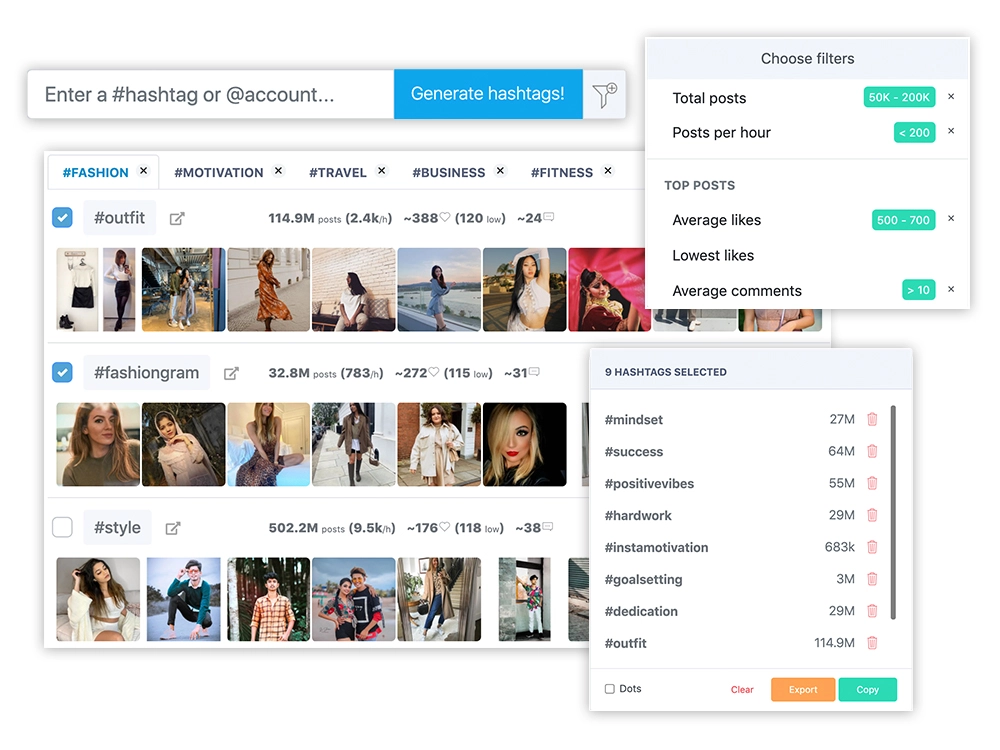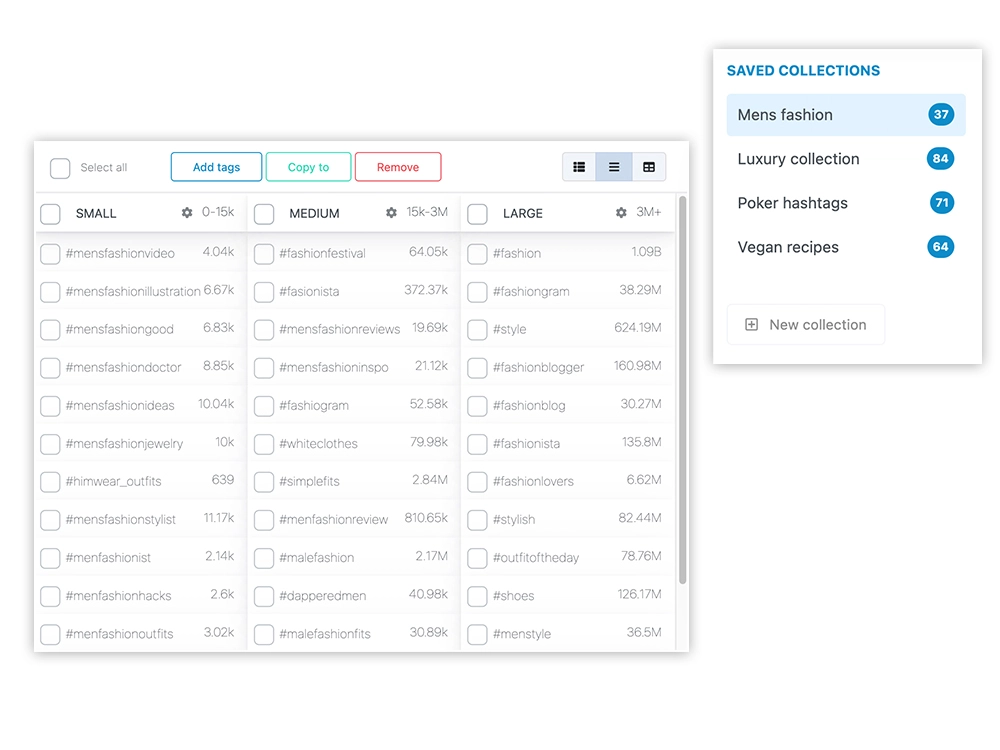 Save your Hashtags to Collections
Easily save your hashtags to collections for later access, quickly generate the perfect hashtag sets with a few clicks, analyze your sets and much more.
Unlimited hashtag collections with data on each one
Easily create hashtag sets from your collections
Sort your hashtags into groups by size
Export your hashtags to clipboard or CSV/Excel
Detect banned hashtags before you use them, consult the largest up-to-date list of banned hashtags and analyze any public account to find & remove banned hashtags.
Check for banned hashtags before you post
Scan your account to check for banned hashtags
Our hashtag generator automatically flags banned hashtags