The best tools to improve your hashtag strategy
Every tool you need to find quality hashtags, stay organized and fine-tune your strategy for maximum results.
Find the best hashtags
Generate more quality hashtags than any other hashtag generator with useful metrics to help you choose the best ones.
Generate hundreds of related instagram hashtags
View the most used hashtags of any public account
Easily copy and paste your hashtags or export to CSV
Filter hashtags by size, posts per hour, likes and more
Works for any language and every niche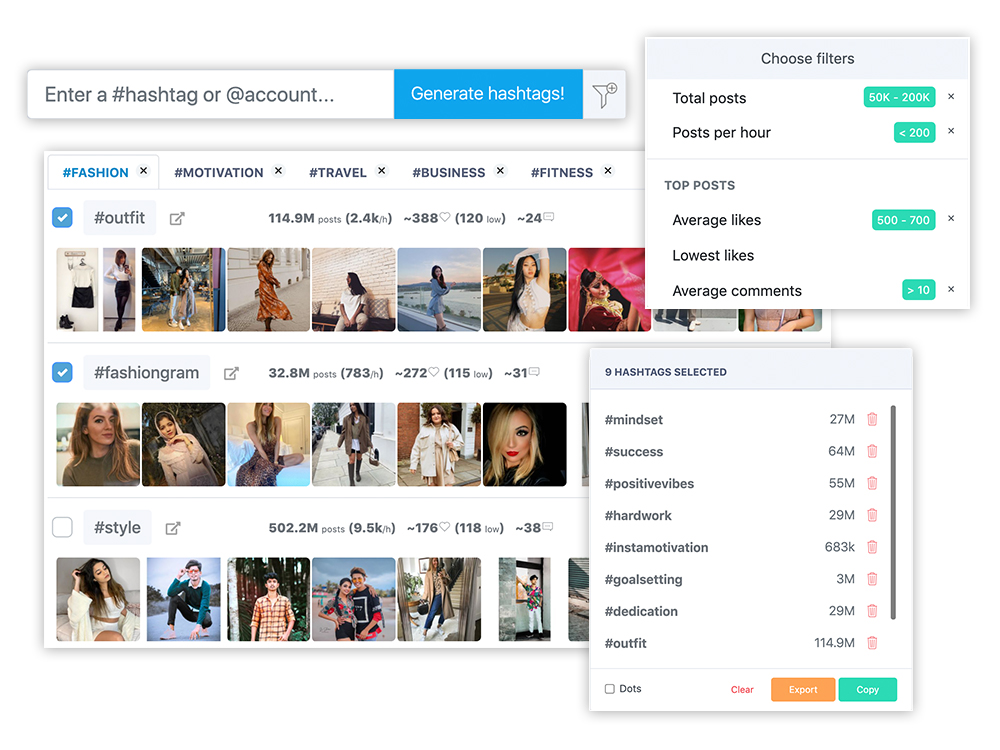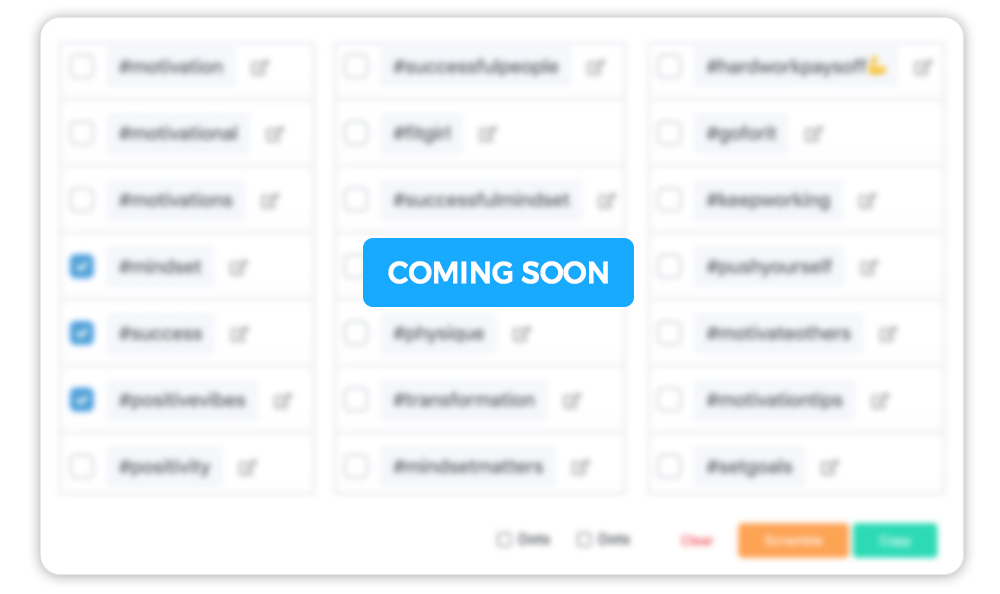 Save your favorite hashtags
Easily save your hashtags to collections for later access, quickly generate the perfect hashtag sets with a few clicks, analyze your sets and much more.
Coming soon
Info:
A plan with this feature will cost €9/month
Avoid banned hashtags
Detect banned hashtags before you use them, consult the largest up-to-date list of banned hashtags and analyze any public account to find & remove banned hashtags.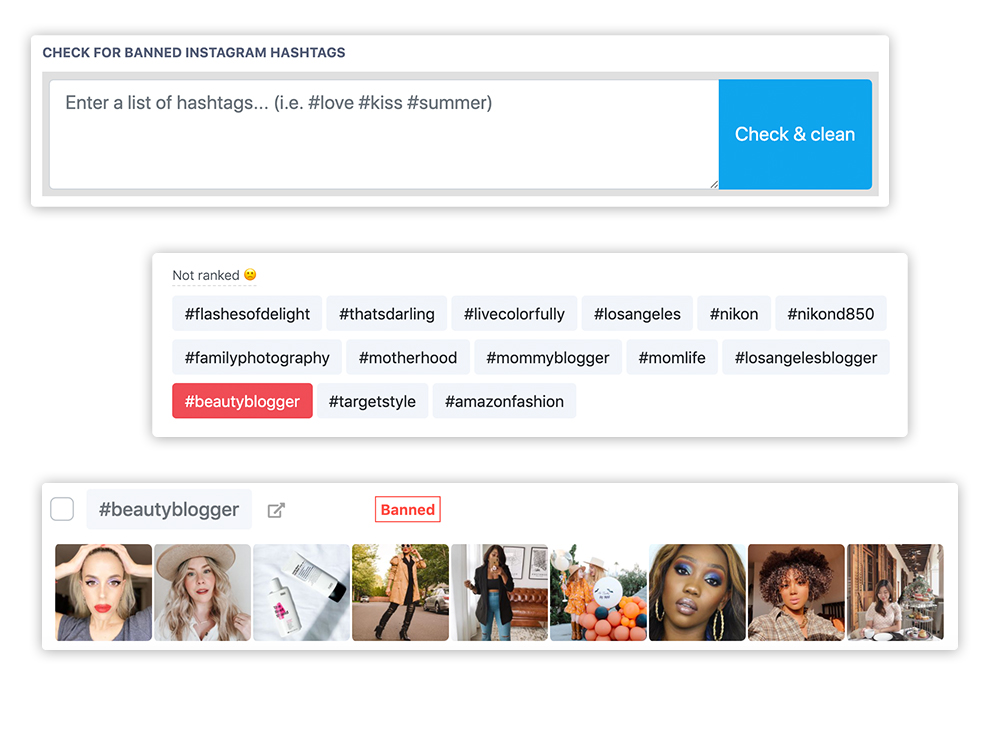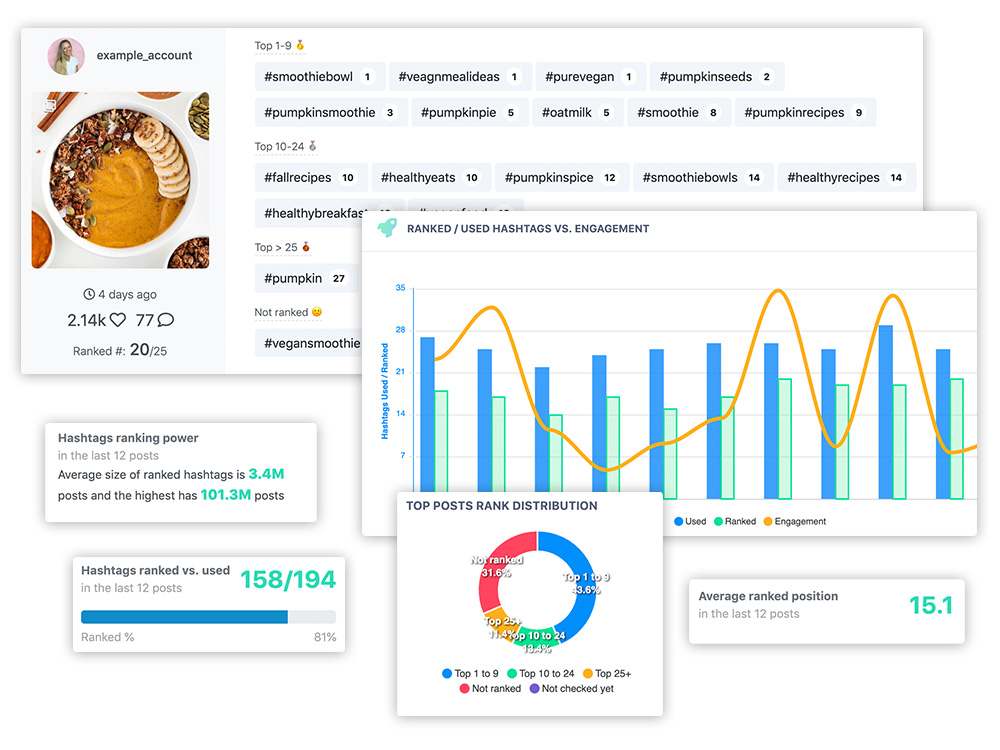 See which hashtags are working and which ones aren't with detailed analytics for every post. Then fine-tune your strategy accordingly.
Accurate rankings for every post & every hashtag
See which hashtags are working and which ones aren't
Easily track & improve your average ranking positions
Determine the optimal hashtag sizes for your account
No need to connect your account = no risk to your account